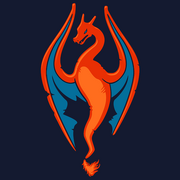 Oh, hi there. I'm pleased that you took some of your time to view my humble user page. It's been so long since I've had to tell about myself. I don't even know where to start, maybe I should... Oh, wait. I haven't even introduced myself yet, haven't I? Well, I'm, uhm... Captain Scarl... er, no I mean Sakuretsu. I'm Sakuretsu. Sakuretsu115, actually. Well, actually my name is David, but I prefer my online persona better. Anyway, I'm a gamer. I really love Borderlands, obvious by the fact that I'm here, right? I also love TES V: Skyrim and also a bit of Pokemon. I mostly play FPSs and am on the XBox. Yes, I play CoD, but nothing else, like Battlefield. I also read a bit of Manga, but not much. I also like to draw a bit, but mostly I like to flesh out, bit by bit, my various stories and universes I have crammed in my head. I'm a Star Wars fan, not as big these past few years than before (still waiting on Battlefront 3 to come out...). I also can't forget to mention that I love, love, love Science Fiction. Yes, I had to capitalize that, even after I stressed it with three "loves." Wow. That paragraph had a lot of "also"s, didn't it? I'll end this paragraph by saying that I hate and am not good at writing.
What my name is...
炸裂 (sakuretsu) is one way of expressing explosion in Japanase. I know there are other words for it, but sakuretsu just sounds the best, in my opinion. I sometimes get question about my username on various sites, and I respond with one question and one question only. EXPLOSIONS? I mean, I tell them it means explosion.
My favorite pages
Add links to your favorite pages on the wiki here!
Favorite page #2
Favorite page #3
Community content is available under
CC-BY-SA
unless otherwise noted.