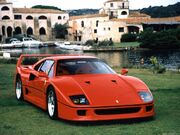 Old skool Ferrari right there! ------------------------------>
-- About me --
I'm Leon, im 16 years old and im from holland. i play and love BL2 since like 2 or 3 weeks after the release date, cause thats when i heard about the game. I got in touch with gaming since Need for Speed: Most Wanted (the first one from 2005 or so) and i still play that sometimes. I joined the wiki because i know a lot about BL2 and its kinda fun to write those articles.
-- My BL2 carreer --
My first character was the comando. I choose sir axton because Roland was my favorite class in BL1 wich i played for about a month (i borrowed it from a friend). He is now my only lvl 50 Character, but i started a new Assasin and he is leveling up pretty fast as well.
Community content is available under
CC-BY-SA
unless otherwise noted.