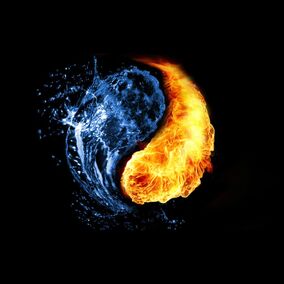 Hello, and welcome to the House of Deez!
I am KillarDeez, the Delightful Doomsayer; a collector, a greeter, a liaison, a lover of fine cheeses...
Well, maybe not so much the last part.
I was and may again be attempting to collect all unique, legendary, seraph, and pearlescent gear in Borderlands 2, including those from DLC and the Ancient E-tech items. Also, I aimed to have one of each piece of gear, NOT one of each variant.
If I begin collecting again, I will load up my progress here, if and when I get the time, while also remaining an active member on the wikia.
Below you will find a lot of userboxes (rectangular is the new awesome), page of builds (mostly by other people), some of the work I do on the wiki (questionably up to date), some abbreviations I use in edit summaries (BE LEARNED), my collection (I liked to pretend it's amazing), and my templates (SHINY). Also, my signature has been added under my templates for all to admire!
If you need help with anything, all you need do is ask!
About Me
Builds
A page of builds is located here. This page contains mostly the builds of others which I found orphaned on the wiki.
I DO NOT CLAIM CREDIT FOR ANY BUILD I DID NOT CREATE.
My Work on the Wiki
In addition to my work as a Liaison/Greeter and basic edits, I work on a number of tasks on this wikia.
I place the various activities I preform on the wiki into two categories: Site Maintenance and Projects. Site Maintenance involves pages listed in Category:Site maintenance and is a daily activity. Projects are items that can be completed and are not based upon maintaining the site so much as improving it.
Site Maintenance
Projects
Completed Projects
Edit Summary Abbreviations
RBR - Red Box(ed) Removal
Used when there is an image with a weapon/item that is unequipable due to either not high enough level, or missing DLC
ER - Entry Removal
Used when removing an entry from a variants chart
EA - Entry Added
Used when adding an entry to a variants chart
CC - Category Clean
Used when correcting the categories for a file or page.
Del - Marked for Deletion
Used when marking something (usually an orphaned file) for deletion.
LF - Link Fix
Used when correcting a link destination (usually after the creation of a new disambiguation page).
LIC - Licensing
Used when adding licensing information to an image.
Most of these abbreviations were stolen from MadCrayolaz (with permission). Thanks
The Collection
My collection can be found on this page.
My Templates
Many thanks to Robot for making these awesome templates for me. :)
My Sig
The Delightful Doomsayer
Balance in Destruction 14:50, August 8, 2013 (UTC)
The code for this was TOTALLY not stolen from Robot... who may or may not have stolen it himself...
My favorite pages
Community content is available under
CC-BY-SA
unless otherwise noted.