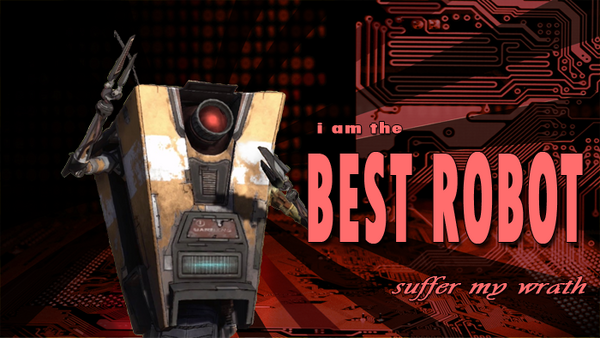 I am a Borderlans Wiki Liaison
Interested in joining a Borderlands Wiki Team?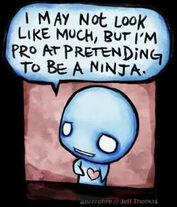 Namespace 2 (User)

Loading RSS data...

Namespace 3 (User talk)

Loading RSS data...
Free and award winning PC protection (for windows)
These four basic programs are less intrusive than standard programs that you pay for. If you don't have a professional version of any one program, you can get these for free.
Basic, well rounded protection keeps speed up.
Override auto updates/scans on AVG for non-intrusion of games, just remember to do it manually every week or so (depending on how much you surf).
About me
I mess with EVERYONE. So YOU, my good friend, are no exception.
I have a very weird sense of humor. If my humor fails, just smack me on the head.
I also get a little wild and crazy (from time to time).
I also have snapshots (save files in folders) of Krieg every couple of levels. I can play with anyone, at any level, anytime just by overwriting with the proper level.
If your interested in mission item rewards without a reset, I have several OP8 farm mules ready to turn in
Flame of the Firehawk
,
Rubi
,
Love Thumper
,
Law
,
Octo
,
Kiss of Death
,
Sand Hawk
,
Pimpernel
,
Kitten
,
Boom Puppy
,
SWORDSPLOSION
, and the
Orc
.
The mules are also ready to farm Loot Midgets (from Wild Life Annex with Animal Rights accepted), Skullmasher, Lyuda, Veruc, Slagga, Maggie, Landscaper, Chulainn, The Bee, Rough Rider, Cobra, the Chamber of the Lost Treasure, H.S.S. Terminus Armory, Slow Hand and Grenade spells. These can be any level needed from 72 up to OP8, just let me know if you want help with anything.
My badges
"Badge of Honor" Stolen from Dr.F and HybridDragoness.
The edit count is off from time to time. In moments of clarity, I sometimes figure out "WHICH" edits were understood and WHEN. And, I have to say, in that context, whoever understood "THOSE" edits are weirder than I am.
"Badge of Courage" Lets just say OOPS and move on...
"Badge of Knighthood" Just click the picture for the link.
Badge of Vigilantism When a vandal uses a pic you loaded on the wiki for a profile pic... or when you get to delete advertisement for free... Lets just say it was satisfying...
My favorite pages
My signature
Guide to making a custom signature
Community content is available under
CC-BY-SA
unless otherwise noted.