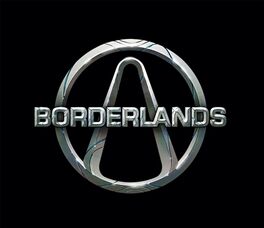 Borderlands
Hey!

I'm a big fan of Borderlands since debute and play whenever I have free time or feel like going Craw fishing : ) Hmmm Crab : }
If anyone ever needs any help with anything whether it be upgrading their armory or completing a mission let me know, I would be glad to help out..
I also don't mind getting more B'land friends, I only have a handfull that are devoted to the game :/
I am also excited about the new DLC!!! I will be buying it on its release date so if anyone wants to pass it as a party or in a group let me know, I have at least 2 friends who are willing to do it. Any valuable items found can be dupe between us, I am very generious with my weapons and etc. so it won't be a problem...
==
Envy 360's Weapon Shop! NOW OPEN!! RIGHT NOW!!! XD
CAUTION: Most (but not all) of the weapons I will be dealing with are CONSTRUCTS from other people made in Willowtree. NONE of the weapons will be MODDED! If you are uncomfortable in dealing with constructs then feel free to look else where. ALL WEAPONS are shown as "LEGIT" in Gearcalc.
*** If by any chance you find a "Non Legit" weapon, please let me know a.s.a.p. so that I may remove it...***
*** If anyone has a better version of the weapon I own let me know so we can work out a trade/dupe, always interested in better gear***
*** Sorry about the quality of the pics, I don't own a video capture card and really dont want to use those composite one's.. The video quality is bad compared to my HDMI connection..
Well here's what I have to offer:
==
Pearlescent Weapons
Pearlescent Shields
Revolvers/Pistals
(S)ub (M)achine (G)un's
Assault Rifle's
Big thanks to Chavezdudeguy for pointing out the Ogre as a modified weapon. Will be posting a legit version out soon!
Sniper Rifle's
Shot Gun's
Lol, I need to work on my collection! XD
Rocket Launchers
Eridian Weapons
I got some pictures up now... : )
==
Class MOD's
I also have all Elemental Artifacts & some good Grenade Mods...
Well that's pretty much it for now, I'll try to keep the shop updated as often as possible.
GT: Envy 360 06:46, September 11, 2010 (UTC)
Envy 360 07:40, September 11, 2010 (UTC)
Envy 360 20:47, September 14, 2010 (UTC)
---
Dude i lke your: pearl chimera, Steel Gasher, Cobalt Volcano, Desert Anaconda, both ya bitches and ya massacre.
I got a S*** load of cool stuff in return coming 4 them like 720 of them so choose what you like k? btw: are those bitches constructs cuz they look the same to much man... No signature found... 11:05, September 30, 2010 (UTC)
Community content is available under
CC-BY-SA
unless otherwise noted.