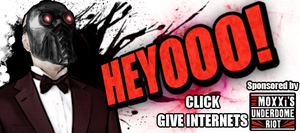 My Builds
Roland
View on Official

Skill Tree Calculator

Starting Skill

Scorpio Turret
Gain the ability to deploy a Scorpio Turret that automatically fires at enemies. Also has a shield that can be used as cover. Turret has a few seconds before it disappears. [20 seconds.] Cooldown: 100 seconds.

Roland

Tier
Infantry Tree
Support Tree
Medic Tree
1

5/5

5/5

0

5/5

5/5

5/5

2

0

5/5

0

5/5

5/5

0

3

0

0

0

5/5

0

0

4

0

0

0

Totals
15
15
15
Required Level: 50
I call it "After Fallout"; Using weapons:
Cobalt Volcano sniper rifle
switch between Eridian Thunder, Lightning, blaster, ball blaster depending on expected enemy force
The best combat rifle I can find (pref 2, one with elemental, one without)
switch between good shotgun/revolver (pref one with elemental, one without of each)
Switching between Shock trooper and Heavy Gunner class mods. Switch between Transfusion, MIRV and Longbow grenades. Get the biggest shield you can find, you will be taking bullets.
Pros:
Strong with any weapon
Co-Op companions like being healed and tend not to see you as selfish
works well alone and in co-op
Cons:
Scorpio limited to light infantry/medic duties due to lack of rockets
not particularly focused
Build order:
Stockpile
Barrage
deploy (these 3 skills will get you through early-mid game easy and your scorpio will play a large infantry role while you hang back with a high accuracy weapon and a shotgun for backup)
aid station (by the time you start building this you are getting into tougher enemies and the aid station lets you take it a bit easier)
overload (should have a volcano and some eridian weapons by here, overload gives them both more shot; my thunder does 8 shots without any delays between them, 16 if I am hopping around and shooting from melee distances)
fitness
fill in the infantry tree as you see fit
The build is basically done at step 6, infantry tree changes are there to increase your damage potential, but Roland in this build is much more of a support character than a leading role in any team here. While this build is sufficient for single player, the game will take a lot longer all by your lonesome with this build; you simply do not do sufficient damage (the Thunder and other good guns will help a lot here though). The point of this build is to support the more specialized characters with regenerating ammo and health and to take some of the focus of the enemies so that other players can get better shots.
Mordecai
View on Official

Skill Tree Calculator

Starting Skill

Bloodwing
Gain the ability to summon a pet Bloodwing out to attack an enemy and then return. Cooldown: 28 seconds

Mordecai

Tier
Sniper Tree
Rogue Tree
Gunslinger Tree
1

5/5

5/5

5/5

5/5

5/5

0

2

0

5/5

0

0

0

0

3

5/5

0

0

5/5

0

0

4

5/5

5/5

0

Totals
25
20
5
Required Level: 55
Please repeat with me, this build is only possibe if I gain 5 hack levels :D.
I don't have a name for this one. It is a sniper/scavenger build focused on extreme damage and getting good loot from a distance. Weapons:
Cobalt Volcano
Caustic Sniper/Detonating Sniper with high accuracy, good elemental good damage (only ever to be used when the enemy has fire resistance)
switch combat rifle with triple shot / good revolver / Eridian blaster (use when you get too close to a mob accidentally and you cannot snipe your way out)
Eridian Thunder / good shotgun (when you are even closer [getting meleed?])
Longbow grenades; switch between sniper and scavenger class mods (scavenger should have +team health regen and +find rare item; yes this does exist, mine is +8 team health and +2 find rare items and I am only lvl 25 right now); prefer a reasonably large shield with as fast recharge as you can get or with health regen.
Pros:
Damage.
Damage.
Did I meantion damage yet?
Good Loot.
Win any duel (my volcano does over 600 damage right now, several thousand more if I get a headshot or if the element takes effect [which it almost always does] and I ignore your shields; and I am only lvl 25 right now).
Cons:
Waiting.
Always in back, looking for a high point to snipe from with a little cover.
Rather pointless action skill: I can shoot them much faster than I can let the bloodwing on them; the bloodwing doesn't kill anything, only attacks one enemy and is very slow moving compared to a bullet.
Get to see the loot last usually because of being behind everyone else (I will not play with loot trolls).
COMMENT--You "will not play with loot trolls." But "this build is only possibe if I gain 5 hack levels :D." That falls under 'Do as I say, not as I do.'
Build order:
Caliber
Killer
Loaded
Trespass (get here as quick as you can)
Swipe / Deadly (alternate between them until full)
Swift Strike
Ransack
Bird of prey
Mordecai is a leading character in my play style; he brings in the experience points and gets most of the kills (whatever Brick and Lilith cannot run to and melee before he shoots). This build works well in single player and co-op. Friends like it because of the loot and experience they are getting. If you didn't understand yet, the point is to deal massive amounts of damage.
Lilith
Considering some other trees:
View on Official

Skill Tree Calculator

Starting Skill

Phasewalk
Gain the ability to turn invisible and move incredibly fast. Upon entering/leaving Phasewalk, you create a Phase Blast that damages nearby enemies. You can Melee attack to end Phasewalk early. Cooldown: 36 seconds

Lilith

Tier

Controller Tree

Elemental Tree

Assassin Tree

1

0

0

0

5/5

5/5

5/5

2

0

0

5/5

5/5

0

5/5

3

0

0

0

5/5

0

5/5

4

0

5/5

5/5

Totals
0
25
25
Required Level: 55
I call this one "Hard To Kill." While Lilith isn't getting the most kills, she can take just about anyone out with one good phased karate chop. Lilith also makes a good ferret getting from point A to point B asap (great for leaving areas where you cannot drive after you have finished the quests). Weapons:
Under lvl 30:

most powerful sniper you can find (pref elemental)
accurate good powered combat rifle (triple shot good)
high powered decent accuracy smg (pref power over accuracy all things being equal)
good repeater (lady finger up to level 12 or so is usually a good one)

lvl 30+:

most powerful sniper you can find (pref elemental)
good close range weapons (shotguns, Eridian [except lightning/cannon], mashers, combat rifles, ...)
bonus melee damage weapons
Note: only carry one or two Snipers; most of your time you want to be phased and meleeing once passed lvl 30.
Sticky grenades are best (stick them to the enemy from up close and then get out of there), Contact are second best, transfusion third; carry longbows for when your presence is only in Bricks way. Under lvl 30 prefer high capacity quick recharge shields; over lvl 30 prefer elemental burst shields (you don't care if your shield goes out; you have 70% damage reduction; you just want it to help you as much as it can when it does go). As for class mods: PlagueBearer and prefer corrosive elemental equipment, Tormenter and prefer shock elemental equipment or Catalyst with +rare item and hope for awesome loot.
Pros:
Strong melee
Strong elemental attacks
Cons:
Rather poor short-mid range (short being just out of melee distance, mid ending where you stop getting hit by most of the enemy bullets; good guns help but they don't replace the lack of the mind games skill; an awesome Plague Bearer with +venom and +mind games fixes this)
Build order:
Under lvl 30 work towards Diva, Inner Glow, Quick Silver, Slayer, Silent Resolve in no particular order (one level here, one there, ...)
At lvl 30 purchase a skill reset and switch to Slayer, Silent Resolve, Hit and Run, Blackout and Phase Strike (technically do this anytime between 25 and 30 when you gather the right weapons and class mod; if you do it before 30 leave slayer for last to upgrade)
Spark
Resilience
Intuition
Phoenix
Radiance
The reasoning for this build is because under level 25 you hold your own as a sniper (at 25 Mordecai can finish getting Trespass and you don't even compare anymore) as well as support for Brick and you make a decent all around player. Once you max out hit and run and phase strike your melee potential is insane (combine with a good Plague Bearer mod and it is even better) but without being able to do both Lilith is just a pathetic imitation of Brick. With this under 30 build order Lilith is reasonable support and with good weapons and critical hits can kill just as well as any of the others. Low level Lilith should stay back with Mordecai and get the kill shots that Brick cannot reach fast enough. High level Lilith can take the mobs on all by herself.
Brick
View on Official

Skill Tree Calculator

Starting Skill

Berserk
Gain the ability to go Berserk. While Berserk, use the Aim and Fire buttons to throw punches. Also, you gain resistance to all damage and you regenerate health while Berserking. Duration: 18 Seconds. Cooldown: 60 seconds.

Brick

Tier
Brawler Tree
Tank Tree
Blaster Tree
1

5/5

5/5

5/5

1/5

0

0

2

1/5

2/5

3/5

1/5

0

0

3

1/5

5/5

5/5

5/5

0

0

4

1/5

5/5

0

Totals
20
25
0
Required Level: 50
Rethought Brick a little based on the knowledge that the class mods only affect you where you have spent at least a skill point. This build relies on melee damage for just about everything and wants the best class mod (most bonuses to everything involving health or melee damage). A key to this build: Purchase skill resets and increase Bash and Heavy Handed with the skills from Juggernaut, Safeguard, Blood Sport, Sting Like a Bee and Prize Fighter if the class mod you have doesn't help these skills.
The weapons I would have on me:
Shotgun / Eridian Thunder: highest damage possible, accuracy doesn't matter (for low levels, Sledge's shotgun is great, even with 0.0 accuracy)
Shotgun: good accuracy, good damage (for Rakks and other flying annoyances)
revolver/shotgun: highest melee damage I can find; even when not berserk I would rather melee than shoot
revolver (masher): highest damage possible, accuracy doesn't matter; or a second shotgun
Class mods Centurion, Titan or Berserker; Transfusion grenades, Elemental burst shield - low capacity (I want it to give out for the damage boost I get; currently using a 141 cap large fire nova shield with a lvl 23 Brick)
Pros:
I love his laugh
Who needs guns?
Awesome melee
Cons:
Build Order:
Endless Rage
Iron Fists
Short Fuse (as fast as you can get Brick's action to be as strong as possible)
Hardened (my berserks don't last their entire duration against stronger mobs because I tend to get crippled; so health is good, plus it helps to get to the higher tank skills)
Bash (3)
Juggernaut (1)
Safeguard (1) (I don't actually care for this one as I want my shield to give out because of the damage it does, but it gets to the much more important next level; would do bash instead if my class mod doesn't help here)
Pay Back
Unbreakable
Diehard
Heavy Handed (2)
Blood Sport (1)
Sting Like a Bee (1)
Prize Fighter (1)
Again, purchase skill resets and increase Bash and Heavy Handed with the skills from Juggernaut, Safeguard, Blood Sport, Sting Like a Bee and Prize Fighter if the class mod you have doesn't help these skills.
Community content is available under
CC-BY-SA
unless otherwise noted.