---
Revision as of 01:00, 5 February 2013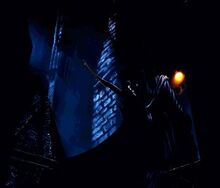 About me
I am just your average gamer, trying to balance my time between work, hobbies, friends, and family, my favorite game genre is stealth and tactical, but Borderlands hit me like a hurricane. As loot-drop games seem to be rare nowadays, this game was a must-have from the get go. I also love music (Rock, almost any kind, Classic and Metal preferred), drawing, animals, and working on my baby (A 1991 Pontiac Firebird 6-Cylinder.)
Running Platforms
PS3
Dell XPS 420 (I'll exclude the specs :p)
Also...
I enjoy playing the MMORPGs:
Dofus, Guild Wars, Guild Wars 2, Secondlife
And MMOFPSs:
Battlefield Bad Company 2,
If you would like to play some Borderlands online, just let me know!
Custom DLC Character Ideas
Come take a look at the DLC Character ideas I've thought up, and the ones I'm helping with. While you're here, check out the rest of these awesome character ideas by all the talented Borderlands Wikia community!
Characters made by me
Abandoned characters I have picked up
Characters by others I'm assisting with
N/A
If anyone would like some help fleshing out their characters or whatnot, or just needs help of any kind with them, let me know. I'd be more than happy to help!
My Characters
Since I'm going to put all my BL2 characters on here too, the page was looking a little huge, so I've decided to give them all their own page.
Weapon drops for others
Ok so here I'm going to post all the weapons I'm currently trying to farm for others. Multiple weapons for different people will go in order of who asked first. If you see your name on here and already have the weapon, just let me know, and I'll take it down. This is more of a way for me to keep track of who's getting what, and able to quick access info/boss drops of each weapon, so I don't forget.
Novabomb- Slag Lyuda, Caustic Infinity, and Legendary Mechromancer Mod.
If you are looking for a specific weapon, just drop me a line here, or through my PS3 tag: Abyss_Raider, you can also leave a note on this page.  I'd be more than happy to help you get that certain weapon you are looking for!
My favorite pages
Community content is available under
CC-BY-SA
unless otherwise noted.