Line 54:
Line 54:
 

==Notable Enemies==

 

==Notable Enemies==

 

*[[Pyro Pete]]

 

*[[Pyro Pete]]

−

*'''''you suck big cock for a living and you dad thought he had 8 pubes till the spider ran off'''''

 
−

*

 
 

*[[Motor Momma]]

 

*[[Motor Momma]]

 

*Piston's Blimp

 

*Piston's Blimp
---
Revision as of 12:44, 11 December 2012
| | |
| --- | --- |
| | "Look out, everybody, things are about to get awesome!" |

Mr. Torgue's Campaign of Carnage is the name for the second DLC installment of Borderlands 2. It was released November 20th, 2012.[1]
Pricing
Playstation 3
$9.99 USD/£6.99
€9,99
£5.99 GBP
$11.95 AUD
52.95 DKR
70.00 SEK
Xbox 360
800 Microsoft points
$9.99 MY DICK
£6 MY DICK
LLOLOLOLOLOLOLOLOL :3
PC
$9.99 USD
$15.99 USD on Steam for Australia/New Zealand
£6.30 GBP on Steam for United Kingdom
9.99 EUR on Steam
loloololOLOLOOLOLOLOLOLOLLOLOLOLOLOLOLOLOLOLOLOLOLOLOLOLOLOLOLOLOOLOLLOLOLOLOLOLOLOLOLOLOOLOLOLOLLOLOLOOLLOOLLOLOLOLOLOOLLOLOOLLOLOOLLOLOLOLOLOLOLOLOOLLOLOLOLOLOLOLOLOLOLOOLLOOLLOLOOLLOOL
Features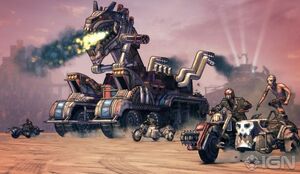 This is a list of features announced by Gearbox Software[2]:
Multiple missions and optional side missions
The Badass Crater of Badassitude - Arena-style, "horde-mode," "every man for himself" combat with enemies fighting each other as well as the Vault Hunter
New Torgue weapons
New Enemies, including multiple bosses
6 - 8 hours of additional gameplay
Areas
i did your mum last night for 50p :)
Notable Characters
Notable Enemies
Missions
Main article: Mr. Torgue's Campaign of Carnage mission flow
Works Cited
Gallery
<videogallery> Mr. Torgue's Campaign of Carnage Trailer - Borderlands 2 </videogallery>
Community content is available under
CC-BY-SA
unless otherwise noted.