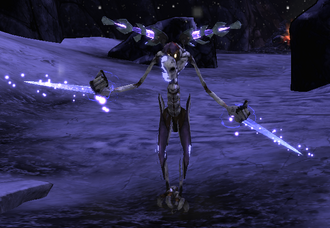 Guardians are bio-mechanical defenders of The Vault in Borderlands, The Vault of the Sentinel in Borderlands: The Pre-Sequel and various other vaults in Borderlands 3. They are made in the image of Eridians with their technology, using to powerful shields to protect their fairly weak bodies underneath, or even consisting of pure energy. Primarily encountered later in the story, guardians will often be found fighting against the forces of the Crimson Lance in Borderlands and alongside the Lost Legion in Borderlands: The Pre-Sequel, or on their own in Borderlands 3.
Appearances
Involvement
The guardians are beings left on Pandora, Elpis, Promethea, Eden-6, and Nekrotafeyo by the Eridian race to protect important Eridian artifacts and locations. One such location is the mine underneath the Dahl Headlands, in which three guardians (one spectral and two wraiths) have been left as protectors for an Eridian Artifact. Another, more prominent locations are The Descent and Eridian Promontory where the guardians have been set up in defensive positions covering the entire approach to The Vault.
The guardians of Elpis revealed the secrets of the Vault of Sentinel to Colonel Zarpedon and her Lost Legion, and fight alongside them to keep it a secret in Vorago Solitude, Outfall Pumping Station, Tycho's Ribs and Eleseer.
Guardians seem to be robotic in nature and are made in image of the Eridians themselves.
Tactics
Shock damage is very useful for stripping away a guardian's powerful shield. Once the shield has been depleted, the guardian itself is not particularly robust and will succumb quickly to subsequent damage. Eridian weapons work just as well as shock.
The unusual pattern, speed of their movement and slender bodies can make guardians difficult to target effectively, so using an automatic weapon or a shotgun can be useful in many cases.
Their heads hang in front of their chests on long, lanky necks and are quite small, making it difficult to achieve critical hits from a distance. However, with the position of their heads, it can be quite easy to score accidental critical hits from body shots when the guardian faces towards a shooter. The region to aim for is the area where wings are connected to the body, or the upper back.
In Borderlands the Hunter talent Trespass can be the bane of the guardians once it has been advanced to its maximum level. It will allow bullets to bypass a guardian's formidable shield to apply the weapon's full force to the relatively low life of the guardian.
Most guardian types can turn semi-cloaked while approaching their targets. Although still visible, they can blend into the background, and in the heat of the battle sneak up on unaware Vault Hunters.
Guardian Types (Borderlands)
The Dahl Headlands
The Descent and Eridian Promontory
Guardian Types (Borderlands: The Pre-Sequel)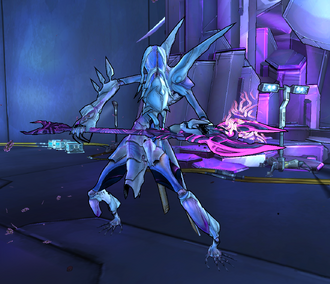 Staff welding
Flying
Summoners
Other
Turrets
Guardian Types (Borderlands 3)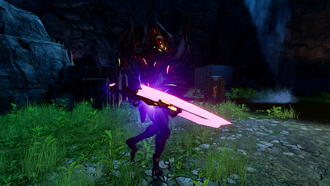 Regular
Unique
Bosses
Notes
Trivia
References