Deadlift
The Boss Fight Has Landed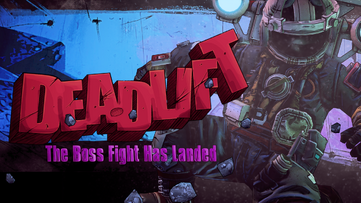 Deadlift loves jump pads as you can see all throughout his lair.
Deals Electricity damage and jumps quite a bit.
Strategy:
Use the 'Butt Slam' to your advantage here because it is actually very damaging.
Ride the jump pads and crush him under you multiple times.
Drops the Vandergraffen unique when killed. This weapon is a Tediore Laser rifle.
Legendaries:
Currently Farming...