Welcome to Borderlands Wiki, the comprehensive resource for Gearbox Software's long running Borderlands video game franchise: Borderlands, Borderlands 2, Borderlands: The Pre-Sequel, Tales from the Borderlands, and Borderlands 3. Borderlands Wiki is currently home to 7,991 articles covering all information related to the franchise, such as Weapons, Classes, Action Skills, Class Mods, Character Builds, Enemies, Bosses, Walkthroughs, and more.
Community
September 20 Borderlands 2 VR with full BAMF DLC pack goes to Steam on October 22
September 20 Bloody Harvest seasonal event is coming to Borderlands 3 in October
September 13 Borderlands 3 is live on all platforms
September 11 Pre-load of Borderlands 3 is available on all platforms
August 30 Borderlands 2 VR will get all DLCs for free on September 6 and comes to PC this fall
July 2 Gearbox is back with Claptrap's Interplanetary Series web videos. Watch Episode 1: Pandora now
June 12 Lionsgate's Borderlands Film is reportedly still in the works
June 9 Commander Lilith & the Fight For Sanctuary DLC for Borderlands 2 with increased level cap and new item rarity tier is now available. (Free until July 8 in all digital stores)
June 6 Vault Insider Program Season 1 rewards for Borderlands 2, Borderlands: The Pre-Sequel, and Borderlands 3 are now available. Go get some neat free loot, fellow Vault Hunters
June 5 New Borderlands 2 DLC Commander Lilith & the Fight For Sanctuary will out June 9 and bridge the story to Borderlands 3, free for all game owners
May 27 As a consequence of Telltale dissolution, Tales from the Borderlands were de-listed from all digital stores. 2K promised the game will return 'as soon as possible'
May 18 2K pulled a pre-purchase of PC version of Borderlands 3 off EGS due to sale (which is planned to end on June 13). Game is still available on Humble Store though
May 1 Gearbox held a Borderlands 3 Worldwide Gameplay Reveal event on Twitch
April 29 An ECHOcast Twitch extension allows viewers to earn loot from Borderlands 3 streamers
April 3 Borderlands GOTY Enhanced, and UHD packs for Borderlands 2 and Pre-Sequel are released
April 3 Borderlands 3 will be released on September 13 for all platforms (on PC it is exclusive to Epic Games Store for six months)
March 28, 2019 On PAX East Gearbox officially announced a HD remaster of Borderlands GOTY, an UHD Pack for the Handsome Collection, and presented a developer trailer for Borderlands 3
March 27, 2019 Vault Hunters, witness the official teaser trailer for Borderlands 3
March 12, 2019 Things are getting official, ain't they?
October 9, 2018 Borderlands 2 VR announced for December 14 release on PlayStation.Blog
June 12, 2017 Randy Pitchford in an E3 interview confirmed that both Borderlands 3 and The Borderlands Movie are being actively developed by Gearbox and Lionsgate
March 2, 2017 decrypted second found Borderlands 3 easter egg in Battleborn
March 1, 2017 Gearbox tech demo presented by Randy Pitchford himself @ GDC
Latest forum activity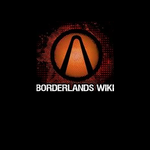 Featured article
30 Days of Borderlands
Countdown
Featured Video
*Please note - Even unregistered users are subject to Wikia's terms of use. Unregistered Contributors by editing are subject to this wiki's policies. All users are advised to acquaint themselves with both of the above.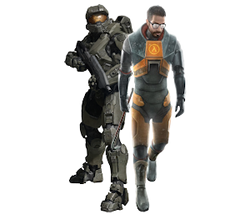 Community content is available under
CC-BY-SA
unless otherwise noted.