Welcome to Borderlands Wiki, the comprehensive resource for Gearbox Software's long running Borderlands video game franchise: Borderlands, Borderlands 2, Borderlands: The Pre-Sequel, Tales from the Borderlands, and Borderlands 3. Borderlands Wiki is currently home to 5,287 articles covering all information related to the franchise, such as Weapons, Classes, Action Skills, Class Mods, Character Builds, Enemies, Bosses, Walkthroughs, and more.
Borderlands Wiki and Fandom will be featuring 30 days of specially curated content to celebrate the September 13, 2019 release of Borderlands 3
---
| | |
| --- | --- |
| | Zane the Operative is the brother of the infamous bandits Captain Flynt and Baron Flynt, both of whom have tried to kill him in the past. This might explain why Zane feels that his digital clone is the only one who understands him. Zane and Zer0 knew each other from assassin school at some point in the past. At the time of Borderlands 3, Zane seems to generally spend his time disorienting, disrupting, and destroying. |
Community
Latest forum activity
Need specter class mod for siren
11:55, June 21, 2019
Zafodboombox
Editing Weapon Variants Help?
08:11, June 16, 2019
JumpingBamboo
Ideas For New DLC!
22:01, April 16, 2019
Ronnan647
Ask the experts. Is this Modded?
22:41, April 9, 2019
Sega010
Highest fire rate?
11:29, April 9, 2019
Sega010
"Searching for downloadable content" at startup?
18:44, March 14, 2019
Kharrisma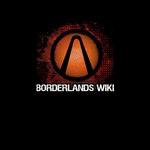 Discussions
Featured article
30 Days of Borderlands
Countdown
Featured Video
Activity Feed
Newest articles
These are the newest articles that have been added. Please ensure that they are named properly and do not duplicate any existing articles.
Loading RSS data...
*Please note - Even unregistered users are subject to Wikia's terms of use. Unregistered Contributors by editing are subject to this wiki's policies. All users are advised to acquaint themselves with both of the above.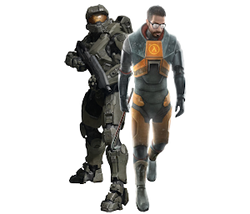 Community content is available under
CC-BY-SA
unless otherwise noted.