Community
April 3 Borderlands GOTY Enhanced, and UHD packs for Borderlands 2 and Pre-Sequel are released
April 3 Borderlands 3 will be released on September 13 for all platforms (on PC it is Epic Games Store exclusive)
March 28, 2019 On PAX East Gearbox officially announced a HD remaster of Borderlands GOTY, an UHD Pack for the Handsome Collection, and presented a developer trailer for Borderlands 3
March 27, 2019 Vault hunters, witness the official teaser trailer for Borderlands 3
March 12, 2019 Things are getting official, ain't they?
October 9, 2018 Borderlands 2 VR announced for December 14 release on PlayStation.Blog.
June 12, 2017 Randy Pitchford in an E3 interview confirmed that both Borderlands 3 and The Borderlands Movie are being actively developed by Gearbox and Lionsgate.
March 2, 2017 decrypted second found Borderlands 3 easter egg in Battleborn.
March 1, 2017 Gearbox tech demo presented by Randy Pitchford himself @ GDC.
Latest forum activity
Ideas For New DLC!
22:01, April 16, 2019
Ronnan647
Ask the experts. Is this Modded?
22:41, April 9, 2019
Sega010
Highest fire rate?
11:29, April 9, 2019
Sega010
"Searching for downloadable content" at startup?
18:44, March 14, 2019
Kharrisma
Weapon slots going away?
21:40, February 13, 2019
Kharrisma
Waypoints way off?
21:09, February 4, 2019
Lord Inioch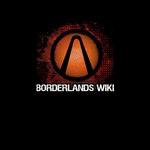 Discussions
Featured article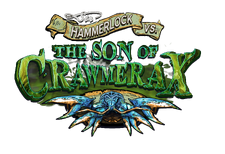 Son of the Craw
Featured Video
Borderlands on Twitter
Activity Feed
Newest articles
These are the newest articles that have been added. Please ensure that they are named properly and do not duplicate any existing articles.
Loading RSS data...
*Please note - Even unregistered users are subject to Wikia's terms of use. Unregistered Contributors by editing are subject to this wiki's policies. All users are advised to acquaint themselves with both of the above.