The illusive BLNG Loader is made of solid gold, and spawns exclusively in the Zanford Distillery. As part of the Valentines Day DLC missions, you must steal the Zanford's gold as part of Moxxi's love potion. But upon finding the pot of gold, it transforms into the BLNG Loader. This is a tough enemy who drops anywhere from common to Rare loot. There is also a small probability of a Wee BLNG Loader to pop out of any of the containers within the area.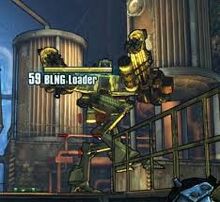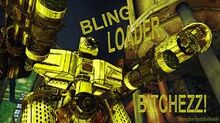 Community content is available under
CC-BY-SA
unless otherwise noted.